People announces today that Olympian Michelle Kwan is married. Her wedding photograph is below. Nowhere in the announcement–nor on the internet, that I can find–does it say that she is pregnant, but, well, her figure and their pose sure makes it look like she is pregnant.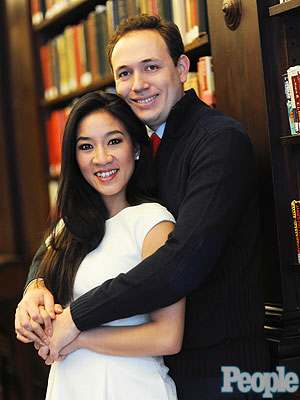 Which reminded me of the photograph not long ago of Drew Barrymore on her wedding day: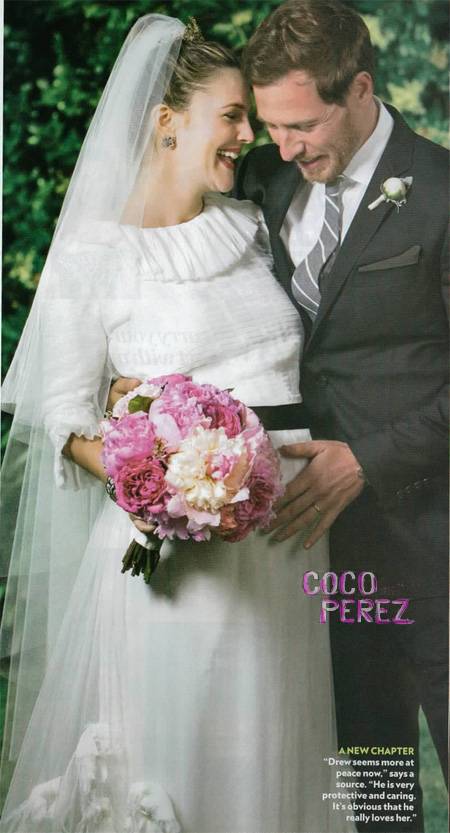 She has since become a proud new mother.
It's a powerful image, the visibly pregnant bride in white, the handsome groom in a suit proudly touching her belly and the baby he presumably put there.
Is this the new iconic wedding photograph?
Categories: Childbearing, Marriage